Solutions
We support advertisers in the increasingly complex challenge of creating transparency and control over their media performance and budgets. Whether self-service using the in-house model, full-service model or a hybrid – the Media Suite is a technological innovation in auditing.

More
A new era in media auditing: we simplify and automate your marketing reports by providing a complete overview of your campaign performance – Paid, Earned, Shared, Owned.

More
Media Suite
Do you associate media auditing with enormous amounts of Excel charts? This is now being replaced by the Media Suite: Advise has developed an innovative tracking and reporting tool that is unique in the D-A-CH region and tailor-made for the demands of advertisers.
This is a technology that serves to centralise control, perform objective analysis and effectively optimise advertising communication projects. Whether Paid Media Performance Tracking, Owned Media Monitoring or as a hybrid solution – the setup of the Media Suite is oriented towards the needs and challenges of our customers.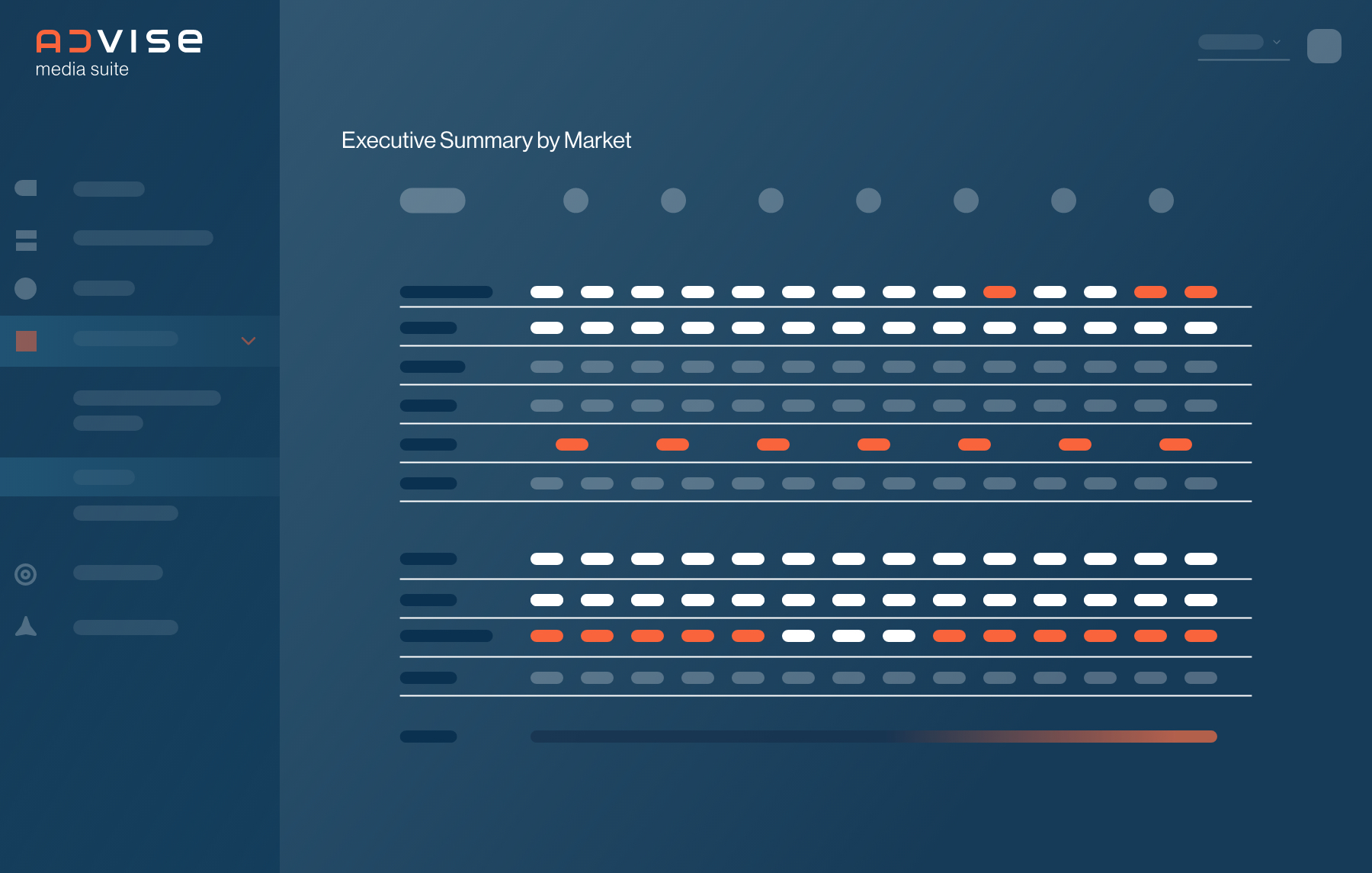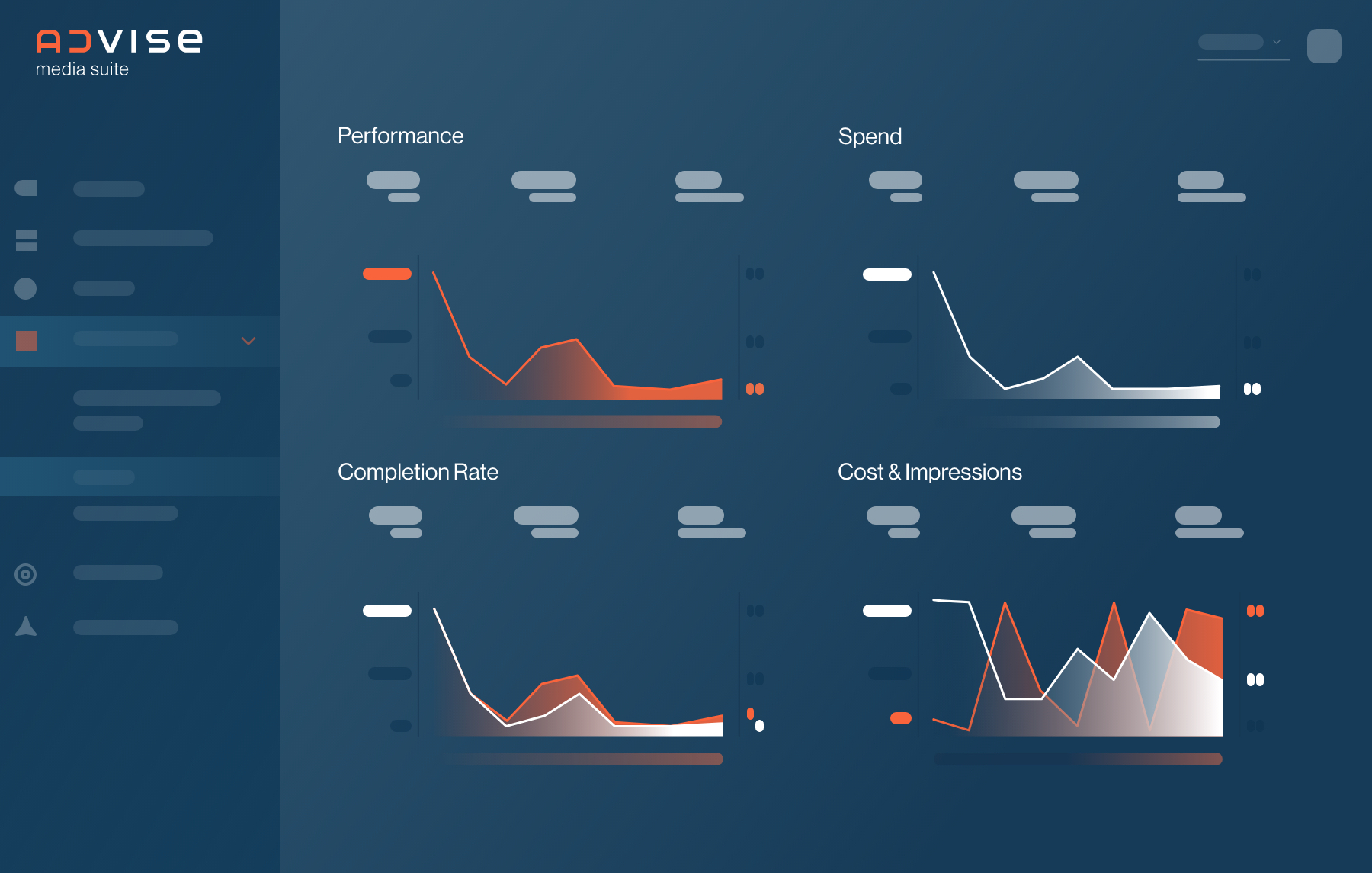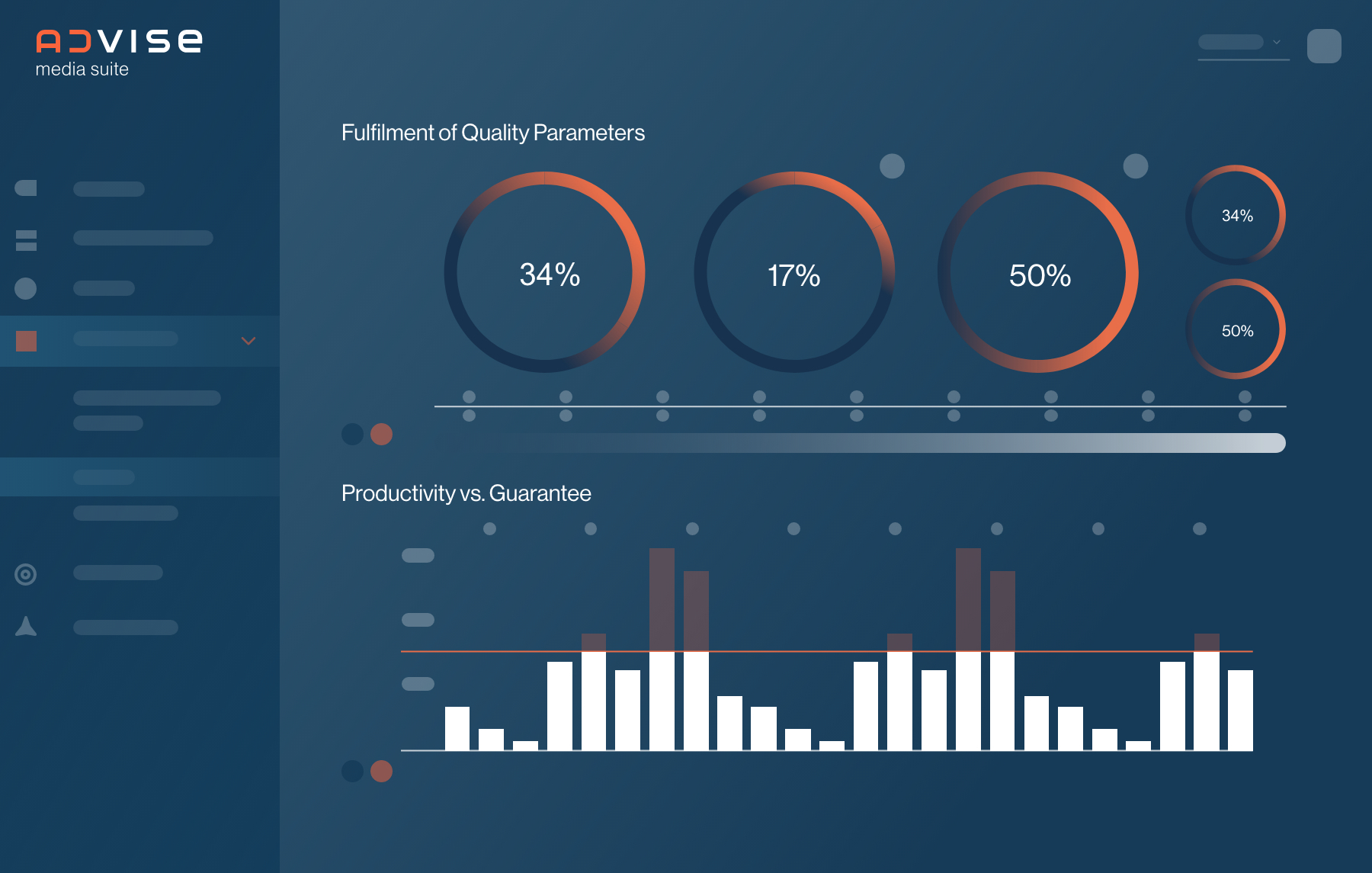 50+
Market specific methodologies
Advise
Our team combines expertise in linear and digital media, brand communication and campaign analysis, including technological aspects. From granular data analysis to holistic performance tracking and contextual analysis: Our goal is to gain insights from data. Beyond that, we study and analyze global trends in the media and agency sector, which is changing continuously and at high speed.
The interdisciplinary expertise enables us to provide our clients with advice and solutions to important challenges related to media investment management, with the clear goal - based on data, in combination with human intelligence - to sustainably increase the value of their investments, to show new perspectives and to contribute to knowledge building.
Client Team
Jonas Manthey
Managing Partner
Rolf-Dieter Wulf
Associate Partner
Maximilian Schaefer
IT Director & Equity Partner
Tuana Oeztuna
Management Assistant
Christian Mayntz
Consultant & Equity Partner
Hendrik Zevenhuizen
Client Operations & Software Engineer
A global mindset, fuelled with local excellence
Our strong partner network gives us access to local consulting expertise and expert knowledge worldwide. This enables us to provide clients with a customized consulting service from a single source: the strength, stringency and synergy effects resulting from central global management, based on common values, and working principles, fuelled with local expertise.
Our performance factors
Technology
Using proprietary analysis software, we set new quality standards in tool-based pitch management and performance tracking – in classic and digital media, locally and globally. With this, we finally put our clients back in the drivers seat.
Talents
Transformation in auditing means tool-based performance tracking combined with strategic-tactical expertise. Our team is also organized according to this principle. Always with the aim to enable our clients to act and make decisions.
Transparency
No data pooling. No re-use of the data. The data is owned by our clients. They have access to all data and information – at any time and from any place. How? With the Media Suite – a new standard for transparency and data ownership.
Client feedback

"Advise Media Consulting provided us with excellent support throughout the media pitch process. The uncomplicated and target-oriented way of working is very much appreciated. Beyond that, we were able to benefit from Advise's detailed expertise in the project, which helped us enormously to successfully complete the pitch process, including contract negotiations. Finally, we also had a lot of fun working with the team. Highly recommended!"
Björn Krus
Head of Marketing
tado° GmbH
Client feedback



"The Advise Media Suite enabled an international Data Management and Dashboard Reporting for Classic and Digital. This allows us to keep an eye on all relevant Paid, Owned and Shares KPIs and can already react during the year to deviations with regard to the target. The Advise team competently accompanies us on any matters and is also an extremely committed and reliable partner."
Michael Lüttgen
Managing Director Kaufland Marketing Int.
Kaufland Stiftung & Co. KG
Client feedback


"An Agency-Pitch is always an resource-intensive project where you are well advised with an experienced partner – we are very happy to have found such in Advise Media. Together we were able to keep the process lean and efficient for everyone involved.
The strong expertise in the industry and the hand-on mentality of Advise have contributed to a very satisfactory result without major detours."
Sarah Engel
Manager Digital Marketing & Media
Nikon GmbH
How we support Lidl throughout Europe


Lidl is present in more than 30 countries worldwide and is one of the largest advertisers in Europe. In order to increase transparency and control of media performance, the company has decided to implement an independent Media Monitoring.
Advise has implemented a cross-national Media Savings Tracking that reflects Lidl's local market conditions and contract structures. Results and derived recommendations for action are presented in the Media Suite Dashboard and form the basis for optimizations during the year.

.
LIDL International
Perhaps you have a media, marketing or procurement challenge we could help with? If so, we would love to hear from you ...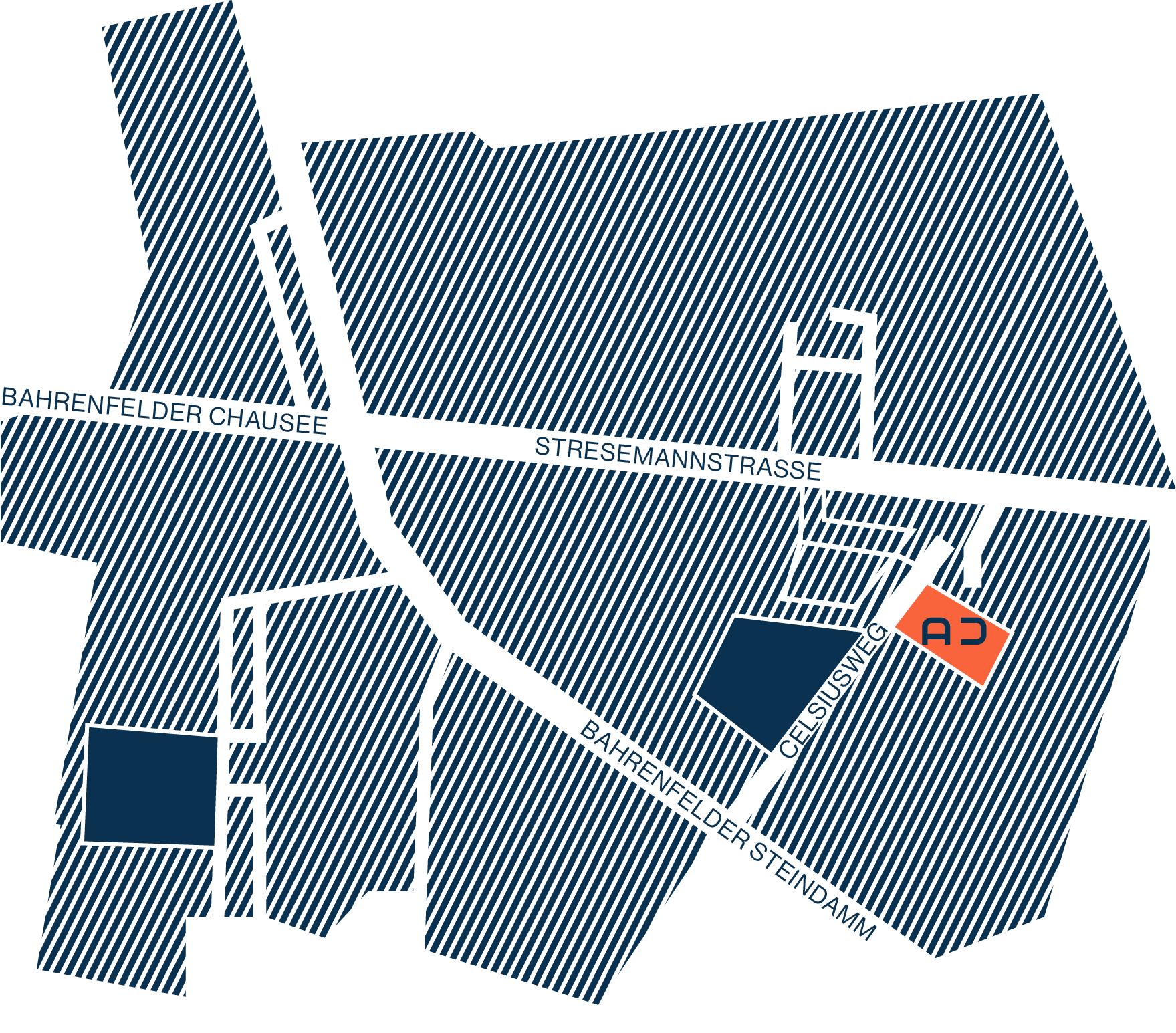 Advise Media Consulting GmbH
Celsiusweg 7
22761 Hamburg